Overview
Blank Slate is a Planck-case compatible, ortholinear, wireless keyboard. This guide will walk you through assembling it.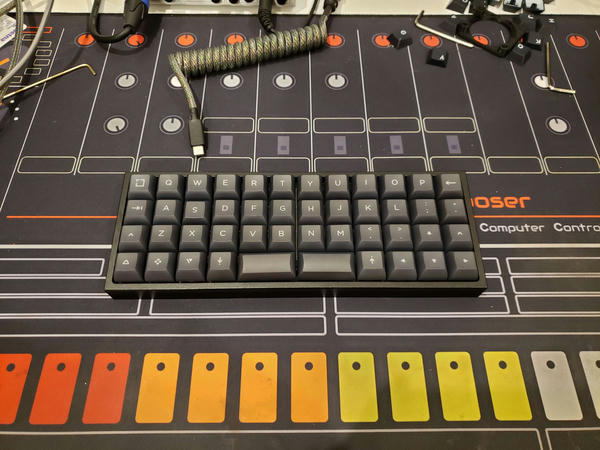 Preface
This guide will cover aspects of the Blank Slate assembly and usage that are unique to this particular PCB. Due to the nature of Blank Slate's compatibility with a variety of cases, it's recommended to read through both this assembly guide, and any guides available for your particular case before continuing, to be sure you assemble your keyboard in the correct order and without mistake.
Resources
If you are new to ZMK, check the ZMK docs and join the Discord server.
Need help with anything? Hop on the #blank-slate channel on the LP Galaxy Discord and ask away!